See photos from the 2018 event: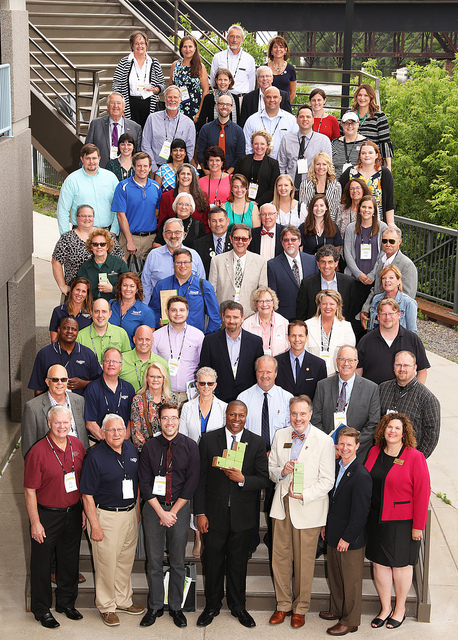 2018 LMC Conference in St. Cloud: GreenStep City representatives
Award sponsors
Businesses and other organizations may become GreenStep Cities Awards Sponsors and receive visibility each June, when GreenStep Cities are recognized at the annual conference of the League of Minnesota Cities. Businesses and other organizations, especially those providing assistance to cities working on implementing best practices, are encouraged to contact the LMC working committee member for more details.
Sponsors of the 2018 GreenStep Cities Awards: