Of Minnesota's 855 cities, approximately 500 are under 1,000 in population, about 83% are under 5,000 in population, and roughly 35 have a population over 25,000. With such a diversity of cities, no one process will fit all cities in organizing work to become a GreenStep City and to progress through the recognition steps. Depending on your city, work may start mostly at the city staff, citizen commission or city council level and fit well into existing plans and efforts, moving later to incorporate and leverage work efforts by civic organizations. Or the impetus for implementing GreenStep best practices may start with a civic group and be mostly done by community members and community organizations, with the city council in a supportive and active role as needed. In either case, city councils are in control of formal participation in this voluntary, continuous improvement program and choose which of the many optional GreenStep actions are a good fit for the unique history and culture of their city.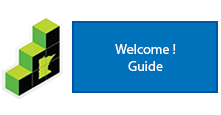 Use this rough guide below to organize your efforts and for more detail read this Organizing Guide. 
See this Welcome Guide if you are a city contact from a new GreenStep city, or if you are a new GreenStep coordinator at an existing GreenStep city.
Build community knowledge and interest.

Anyone can start this.
Determine into which category your city fits.
Talk with key people and organizations in your city.
Invite, as needed, a GreenStep program representative to your city.
Conduct an inventory of completed, planned and desired best practices.
Discuss with an official city body.

Approve a city council resolution to work toward GreenStep Cities recognition.

Introduce a resolution to the city council.
Specify a GreenStep coordinator and a few best practices to implement.
E-mail your city resolution and GreenStep contact information to the MPCA.

---

Congratulations! You are now a Step One GreenStep City! Use Step One recognition artwork/materials (found on your city log-in page) to let others know of your accomplishment. Formal recognition of Step One cities takes place each June at the annual League of Minnesota Cities conference.

---

Post initial information on the GreenStep Cities web site via your log-in page

Enter simple information about your city.
Provide brief detail on best practices previously implemented.

Get organized to begin work on implementing best practices.

As needed, educate city staff and officials about sustainability.
Convene a small working group.
Specify implementation action(s) and a few lead people.
Prepare a simple work plan for implementing selected best practices.
Present the best practice plans to a city body or to the city council as appropriate.

Implement best practices.

Keep everyone moving and celebrate success.
Clarify, as needed, what constitutes completing an action with the MPCA GreenStep program coordinator.
Briefly describe implemented best practices on the GreenStep web site.

---

Congratulations! When you have implemented any 4, 6 or 8 best practices (depending on your city category) and have posted short action reports by April 1 each year, your city will be recognized by the LMC in June as a Step Two GreenStep City. If you want, order GreenStep road signs!

---

Keep working on best practices.

Implementing a particular best practice action may take months or one to two years.
Be alert to opportunities to complete multiple best practice actions at once.
Check back with the city council as needed.
Report yearly to community members.
As your work proceeds, give us feedback on the program.

---

Congratulations! When you have implemented an additional 4, 6 or 8 best practices (depending on your city category) distributed across the five topical areas and including a few specified high-value best practices, and have posted short action reports by April 1 each year, your city will be recognized by the LMC in June as a Step Three GreenStep City.

---

Step Four and Step Five Recognition

see guidance documents and details for reporting https://greenstep.pca.state.mn.us/page/steps-4-and-5
Step 2 and Step 3 recognition levels reflect completed city actions, generally described in words. Beginning in 2016 the GreenStep program challenges cities to measure and report – with numbers – the aggregate, quantitative results of taking multiple actions. Called city performance metrics (or sustainability indicators), these Step 4 measures attempt to present to community members the 'state of sustainability' achieved by a city. Step 4 recognition will be awarded each June to cities who report by April 1, for the previous calendar year, between 7 and 10 core metrics and 5, 3, or no (depending on city Category) additional metrics of their choice. The final recognition level for the GreenStep Cities Program - Step 5 - will challenge cities to show improvement in the Step 4 metrics.